By Chelsey Dulaney
In financial journalism, a minute is a lifetime.
Scoops are measured in milliseconds, and each one that passes can mean the difference between being at the front of a market-moving trend or behind it. Traders and investors are willing to pay a premium for news that can make them money.
In January, Dow Jones & Co. filed a "hot news" misappropriation lawsuit against Real-Time Analysis & News, Ltd., commonly known as Ransquawk, to protect this type of exclusive, market-moving content. The suit claims that Ransquawk — a London-based "squawking" service that broadcasts news to its subscribers through audio and text — systematically republished headlines from Dow Jones' exclusive DJX feed, often within seconds of them being posted. According to the suit, this has allowed Ransquawk to free-ride off the work of Dow Jones reporters and threatened the company's subscriber base.
The suit, which Ransquawk has not responded to, puts the parent company of The Wall Street Journal among a growing number of news providers that have turned to the hot news doctrine in recent years to protect their content. Though not considered groundbreaking by most legal experts, the case could set an important precedent for how courts interpret the 96-year-old hot news doctrine, which experts say must eventually be weighed — and likely constrained — against the First Amendment.
A league of their own
Dow Jones is part of an elite group of financial news services that specialize in actionable, market-moving news.
Bloomberg and Reuters are considered Dow Jones' top competitors. The three news services compete to be the newswire of choice for financial firms, traders and investors, who are willing to pay a premium to stay ahead of market-moving news. Speed and accuracy are paramount.
"Traders want instantly actionable news," said Charles Glasser, a media law and journalism consultant who worked as global media council to Bloomberg News for 14 years. "The heart of the business today, for Bloomberg, for Dow Jones, for Reuters…is instantly actionable bites. That's the value that Dow Jones is trying to protect."
Online aggregators and social media platforms have begun to eat away at that value.
"The landscape of business news has changed a lot," Glasser said. "Free, low-cost websites are really succeeding."
Though journalism ethics and internal codes of ethics usually prohibit the copying of stories, headlines and other content without clear attribution, it is not illegal in some cases since facts are not protected by copyright.
Some news aggregators, such as DrudgeReport.com, republish headlines and content verbatim on their own sites with a link to the original story. Others, such as Gawker or The Huffington Post, rewrite the content just enough so that it isn't considered copyright infringement.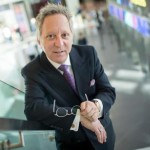 "Financial news sources have an uphill battle with aggregators," Glasser said. "They wrestle with it every week. That means that the news organization's work is being taken and they are being deprived of unique visits."
The proliferation of Twitter as a type of newswire has also had an impact.
Glasser said when he worked at Bloomberg News, reporters could not tweet out important, market-moving news until it had been sent out to paying subscribers on the terminal.
In an age where news is broken on Twitter and can be retweeted and shared instantly by anyone, exclusivity is hard to preserve.
"I think all it does is compress time, which makes it more pressing," said Eric David, a Raleigh-based attorney for Brooks Pierce who specializes in First Amendment issues. "The value of that [news] is even more now because people can get it on Twitter. I think there's a lot of pressure on Bloomberg, Dow Jones and other wires where people are paying for speed when they can they just get it on Twitter."
A World War I doctrine
The hot news doctrine was first established in the 1918 Supreme Court case International News Service v. Associated Press. The Associated Press claimed in the suit that International News Service had republished its World War I wire reports without attribution. The court ruled in favor of AP.
Because the content republished was primarily factual and not copyrightable (copyright law protects the original, creative expression of news, not the facts themselves), the Court established the "hot news" doctrine. Hot news misappropriation gives news organizations quasi-property rights over time-sensitive news that organizations have put time, labor and money into generating.
For the past 80 years, the doctrine has been mostly dormant. But as online publishing platforms have made it easy for anyone to take and republish information to an audience, news organizations have turned to the doctrine to protect their time-sensitive content when copyright infringement isn't applicable.
"Content protection is not an easy thing to do in this age of easy copying and pasting," said Jason Conti, deputy general counsel for Dow Jones. "We've got to protect our content."
The Dow Jones lawsuit
Dow Jones filed the complaint against Ransquawk on January 9 after first sending a cease and desist letter in November.
In a response to the cease and desist, Ransquawk denied taking any content from the DJX wire. In the letter, Ransquawk said that it accessed the content through Twitter, communications with Dow Jones journalists, and services that subscribe to Dow Jones newswires, among other sources. Ransquawk does not attribute the stories because it cannot verify that they came from Dow Jones, the letter states.
Dow Jones is seeking an injunction against Ransquawk and $5 million in damages. That figure is based on how much Ransquawk would have paid for access to the content, Conti said. Dow Jones monitored Ransquawk's feed in October and November and found dozens of instances where Ransquawk squawked or republished Dow Jones headlines within seconds of them being sent out over DJX. Conti said Ransquawk has taken Dow Jones' content as late as April 16.
Ransquawk has not yet responded to the suit, and the 21-day period in which they had to respond expired Feb. 7. Dow Jones filed a motion for a default judgement on April 23 — a move that would essentially allow Dow Jones to win the case by default. Given the compensation and injunction Dow Jones is asking for, Conti said winning won't be that easy.
"A judge won't just rubber stamp that," he said. "We have to work for that."
A hearing for oral arguments in the case is set for May 14 in New York court. MacRae & Co LLP, the London-based law firm representing Ransquawk, did not return requests for comment on whether they intend to appear in court or respond to the Dow Jones motion.
Confusion in the courts
Because hot news misappropriation has been used so infrequently in the past 100 years, courts have differed in their interpretation of the doctrine.
"The problem with the hot news doctrine is that we're not exactly sure what it is because it's been so poorly defined," said David Greene, a senior staff attorney at the digital freedom nonprofit Electronic Frontier Foundation. "What courts seemed to be focused on is the monopoly use of information for a limited period of time."
Plaintiffs in hot news cases have typically had to prove five things in court: that the plaintiff generates the information being taken at a cost; that the information is time-sensitive; that the use of the information constitutes free-riding; that the two parties are in direct competition; and that the ability of parties to free-ride on the content reduces the incentive to produce it.
For Dow Jones, the trouble will likely come with proving free-riding and a reduced incentive to produce the content.
"It's a pretty tough test," said David, of Brooks Pierce. "Does it so undercut Dow Jones ability to do business that they cannot operate?"
Given the speed at which financial news moves, Glasser said Dow Jones might also have trouble proving that the time periods in which the content was republished — ranging from two seconds to three minutes — matters.
"Dow Jones, to me, is going to have a little bit of an uphill climb to show that the time lag of Ransquawk was so significant that it cut into business," said Glasser.
'Within an inch of its life'
Since 2008, there has been an uptick in hot news cases, many involving financial news sources.
"The hot news misappropriation doctrine is most applicable to financial news because unlike any other subject area, the immediacy of the news is deeply entwined in its commercial value," Glasser said.
Dow Jones has filed several hot news and copyright cases in recent years, mostly in situations where republishing Dow Jones' content had become a business model for the sites.
"I think repurposing of content happens a fair amount, mostly in a one-off sense. That happens all over the internet," said Conti. "Dow Jones closely monitors the misuse of our content, but tends to focus litigation on those who systematically repurpose our content as part of their business model."
In 2010, Briefing.com paid Dow Jones a "signficant amount" and admitted liability for violating both copyright and hot news misappropriation rights. The market coverage site took content from hundreds of Dow Jones articles and systematically republished time-sensitive headlines. In 2012, Cision also paid Dow Jones a "significant amount" for taking copyrighted content.
Most legal experts look to the 2010 Barclays v. TheFlyOnTheWall.com case for legal precedent in hot news cases. In the suit, a group of investment banks — including Merrill Lynch, Morgan Stanley and Lehman Brothers — claimed that TheFlyOnTheWall.com violated the hot news doctrine by republishing the firms' analyst research. The federal court sided with the banks and ordered that TheFlyOnTheWall.com delay reporting the information. However, the decision was later reversed in federal appellate court, and the hot news doctrine was narrowed to "within an inch of its life," said Corynne McSherry, an Electronic Frontier Foundation attorney, at the time of the ruling.
The court ruled that the defendant's use of the content must truly constitute free-riding — TheFlyOnTheWall.com was collecting and disseminating firms' research, not trying to claim them as its own. Whether the use of the content is unfair or impacts the plaintiff's business model isn't enough to prove misappropriation, the court also said in its decision.
"The adoption of a new technology that injures or destroys present business models is   commonplace. Whether fair or not, that cannot, without more, be prevented by application of the misappropriation tort," the decision states.
A day of reckoning
Most defendants in hot news cases have argued that the information was not copyrightable, but few have invoked the First Amendment.
David said the unequivocal right to free speech and information should be considered in these cases.
"There's going to be a reckoning at some point. I don't think hot news can survive. At some point, it's going to be constrained," he said. "They don't own the facts. They might own the mechanism to get the facts to the market fastest. It just seems like, from an equitable perspective, once they've put the news out, they've put it out. Anyone can do with it what they want."
Glasser said a win for Dow Jones could also restrict access to financial information for everyday investors, putting them at a disadvantage.
"If the court upholds the hot news misappropriation doctrine as tightly as Dow Jones is asking, will mom and dad be at a disadvantage compared to the guy at Goldman Sachs who can afford a Bloomberg terminal?" Glasser asked.
Greene said he thinks hot news should be looked at as a part of copyright law — not an independent doctrine. This would mean plaintiffs would have to first prove copyright infringement, and hot news misappropriation would be a subsequent part of that suit.
"I think that news organizations can maintain ownership over original creative work," Greene said. "I don't think that news organizations can maintain ownership over facts, even if they have expended considerable resources into those facts."
Greene said the hot news doctrine in itself is an infringement on First Amendment rights — a conflict that must eventually be reconciled by the courts.
"We think the doctrine itself has some potential to inhibit the dissemination of highly newsworthy news. Typically in the First Amendment you have the ability to transmit information freely. The hot news doctrine in its form is always a restriction on that right," Greene said. "I agree that the ability to disseminate information quickly is forcing wire services to rethink their economic model. I agree with that. I disagree that it justifies changing the First Amendment."
Dulaney is a senior business journalism student at UNC-Chapel Hill who will intern for The Wall Street Journal during the summer of 2014. She previously interned for Bloomberg News.