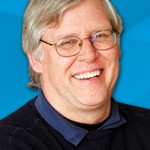 By Charley Blaine 
Charley Blaine is a markets columnist with MSN Money and was president of SABEW in 1999-2000. He was editor of Family Money magazine and business/financial editor of The Times-Picayune. He worked as a business writer at USA Today and the Idaho Statesman and was a Knight-Bagehot fellow at Columbia University.
When SABEW gathered in Atlanta for its 2000 convention, the economy was still in the thrall of Alan Greenspan's irrational exuberance. Newspapers and magazines were chock full of ads in their business sections; space devoted to business news had jumped from 7 percent of total newshole to 15 percent. Internet startups were grabbing lots of attention and offering big dollars to grab editors and writers. Publishers and editors were combing the country for talent.
And then the bottom fell out. The dot-com bubble burst. The Sept. 11, 2001, terror attacks made a bad recession worse. After the economy recovered, business journalism suffered far more serious damage by the bursting of the housing bubble and the 2007-2009 financial crisis.
And all through this turmoil, the news business was swept up into an enormous paradigm shift. Print, in all forms, was long in the tooth or just plain old.
Business sections lost their section fronts and often were relegated behind sports. A few enlightened publishers stuck them before the editorial pages in their A sections. Business advertising, especially real estate, dried up, and readership studies kept showing that business news was a low priority for readers.
Business staffs at wire services saw budgets cut and coverage limited. Business and personal finance magazines saw ad pages and circulations drop, and many broadcast outlets struggled to find viewers. Big online sites struggled with shrinking revenue from stock quotes. Internet startups crashed.
All of that meant job shrinkage in traditional publications. Business editors saw half or more of their staffs disappear. And, for freelancers, the opportunities and fees dried up as well. These conditions persist.
And so, as SABEW starts its second 50 years, there are two big questions: Where is financial news headed and what about the jobs?
It would be easy to say that business journalism is crippled. The environment is difficult, to be sure, but business journalism is becoming far more complex and nuanced.
It's complex because of the financial stresses newspapers and magazines have suffered. But new technologies — the Internet, tablets and smart phones — have made it easier for readers and viewers to get their news anywhere at any time and in any form. And to be frank, they're much more interested in getting the information than how they get it, says Robert Picard, a professor and director of research at the Reuters Institute at Oxford.
So a publication has to be able to deliver to multiple platforms.
At the same time, all these delivery platforms have dramatically lowered the barriers to entry. You don't need a printing press and a fleet of trucks or the U.S. Postal Service. So anyone can become a journalist.
What's tricky is how to finance all that content.
A structure to business journalism in the post-2008 financial crash era is emerging. It looks like this for now:
The elites
The largest dailies and broadcast empires in the United States and elsewhere will continue to maintain large investments in business sections and business and economic coverage, relatively speaking. All have seen staffs cut. More of their coverage will migrate to the Internet and probably will live behind paywalls. The most valuable of that content will be data.
This list of outlets would include The Wall Street Journal, The New York Times, possibly the Washington Post and the Los Angeles Times. The Economist seems, if anything, a big winner in the platform shift. Add to that CNN and its CNNMoney website, CNBC and Fox Business Network.

Bloomberg is a world until itself with its self-contained terminals, its growing web presence, Bloomberg Television and Bloomberg BusinessWeek.
This super-elite may also include The Financial Times, which has pressures of its own, the Daily Telegraph and the Guardian in the United Kingdom.
And the wire services will continue in some form: Reuters, The Associated Press and others, all with multi-media offerings.
Among the business magazines, Fortune, Money and Forbes face some uncertainty because of the spin-off of Time Inc. publications from the parent Time Warner. Smart Money, which had been a joint venture of Hearts and Dow Jones, already has become an online publication only, and Business 2.0 and Conde Nast Portfolio are no longer alive.
Shrunken mid-sized and smaller dailies
The pressures on the mid-sized daily newspapers have been excruciating, but the savage cuts of 2008 and 2009 have slowed.
The Times-Picayune in New Orleans had a business editorial staff of 12 before 2000. It has one staffer in the winter of 2013. The Seattle Times went from 22 business reporters to 8. The Atlanta Journal-Constitution's business staff was cut from 45 to 15.
The weeklies inherit the local markets
The shrinkage of the business sections in so many daily newspapers has left a huge opportunity for business weeklies, such as the 40 business papers operated by American City Business Journals, which can outsource their production needs and build online presences.
There are also a number of online business publications that look and feel like the traditional business weekly. Expect more of these because their target audiences are online with computers, tablets and smart phones.
A burgeoning online world
Around these, a robust ecosystem of web-based ventures is emerging. Their roots are in the old America Online, Yahoo Finance and TheStreet.com.
But they now include important blogs and sites like The Big Picture, MSN Money, AOL's Daily Finance, Zero Hedge, Seeking Alpha and interesting newcomers like the Atlantic's business news site Quartz.
Some are locally-oriented sites, but Dan Gillmor, at the Knight Center for Digital Media Entrepreneurship at Arizona State University's Walter Cronkite School of Journalism and Mass Communication, notes that many online publications are focused on specific subjects. There are hundreds of blogs covering Silicon Valley. Others such as Jalopnik specialize on the auto industry.
The revenue conundrum
The issue for all publications — but especially for newspapers and magazines — is where the revenue will come from.
Traditional newspaper advertising slumped by more than half between 2008 and 2013. And advertisers are increasingly attracted to the targeting potential of online advertising. At the same time, online advertising rates are much lower than traditional print rates because it takes so many page views to achieve actual conversion — the generation of sales. Moreover, online ad rates started to fall in late 2012 as competition increased.
And the fact is, online ad revenue, even in good years, hasn't been big enough yet to offset the declines in print advertising.
An emerging solution to the issue is the paywall, asking readers to pony up for access to additional content. And yes, it looks like publications are seeking circulation revenue again, says Ken Doctor, who runs the Newsonomics consultancy and contributes to the Nieman Journalism Lab at Harvard.
It works at The Wall Street Journal and The New York Times, and it has spread quickly since the end of 2009. Some 400-plus organizations use the Press+ digital subscription model, allowing a set number of stories per month before the demand to subscribe kicks in.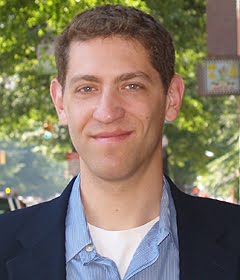 It's also working at Richmond BizSense, a daily business site in Richmond, Va. Some content is free, such as breaking business news, says Aaron Kremer (right), the site's founder. But the site's lists — largest law firms, largest banks, architecture firms and the like – requires you to become a subscriber.
The weeklies and Richmond BizSense have another source of revenue, and it's large: events. Seminars, dinners, awards banquets and the like. These events allow the publication and the audience to come together as a community. And marketed carefully, they are important profit components.
The jobs: Don't expect a lot of growth
It's not clear exactly how many business journalists were laid off or took buyouts in the last decade. In the newspaper industry, there's an estimate that 42,000 jobs overall have been lost since the end of 2006. About 31,000 came in 2008 and 2009 alone when the economy was in near-free-fall.
Financial journalism jobs grew from around 4,200 in 1988 to 12,000 by 2000 among the top 50 newspapers, national newspapers, broadcast and the web, Diana Henriques estimated in a late 2000 Columbia Journalism Review article.
The guess is at least half those jobs are gone, with most of the cuts coming in newspapers, online sites and magazines. The business weeklies probably shed 10 percent to 15 percent of their editorial staffs.
TheStreet.com went through several restructurings, which meant staff cuts, and hopes the business has stabilized. Since it went public at $19 on May 11, 1999 — reaching $60 that first day — its shares have fallen more than 90 percent. The shares jumped 41 percent between August 2012 and March 2013 – from $1.34 to $1.89.
Layoffs have continued in 2013. Time Inc. is laying off 480 workers, but only 19 are editors and writers who are members of the Newspaper Guild. And there haven't been many disclosures of staffers leaving Fortune or Money. ZDNet trimmed its roster of bloggers to 75 from 80.
Where will there be jobs? Chris Roush, who heads the University of North Carolina's business journalism program, sees the wire services and the business weeklies offering the most opportunity for now.
But broadening skills will be important, says Doctor. Skills in finding and interpreting data are a must. And knowing how to work in video also will enhance a career.
The web will continue to attract the more entrepreneurial-minded journalists such as Richmond's Kremer or Jonathan Blum, whose Blumsday LLC syndicates content. TheStreet.com runs his column.
"If it's done well, it's very actionable," says Picard of the Reuters Institute. But being entrepreneurial requires guts and staying power.
Kremer started his site because there was no business weekly in Richmond. (Two had gone out of business.) He also saw the Richmond Times-Dispatch cutting back on its business coverage.
He blew through his personal savings in 2008, the first year of operation, then obtained some financing from Richmond attorney Bernie Meyer. That loan has been repaid; Meyer remains a 10-percent shareholder.
Kremer plugged along and has been able to build a small editorial staff to complement his own efforts as publisher and chief ad seller.
The business is now profitable. Readers find a link to the day's new content in their inboxes in the morning five days a week. And Kremer believes his site has become "habit-forming."