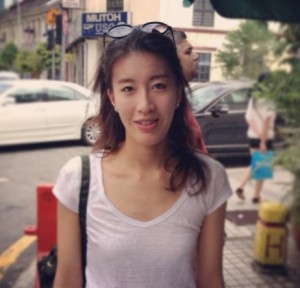 By Rachel Butt
Rachel Butt is a senior business journalism major from Hong Kong at the University of North Carolina at Chapel Hill.
Jim Mulvaney remembers writing a cocaine story in Bolivia and flying on a Learjet from La Paz to Cocha Bamba– a $25,000 trip that New York Newsday approved in hopes of beating The New York Times.
"We flew back to La Paz, triumphant in having matched the NY Times and celebrated with far too many Pisco Sours," said Mulvaney, who covered the war on drugs in the 1980s.
Those were the days when the economic concern of producing quality investigative journalism was secondary, and when print media was a cash cow business at its best.
"It takes months to dig through SEC filings to uncover a Ponzi scheme, and the media doesn't invest resources to do that anymore," said Mulvaney, a managing director at Mesirow Financial Services. He is a former journalist and foreign correspondent who won a Pulitzer Prize for investigative reporting in 1996.
Amid shrinking newsrooms and budget cuts, the nuts and bolts of completing thorough investigative work are no longer considered affordable. Probe units at major news organizations such as The New York Times have shrunk and consolidated.
Mulvaney is among a long list of seasoned journalists who leapt to "The Dark Side," a term that conjures up images of the "Star Wars" film and pokes fun at the public relations industry. He left reporting almost two decades ago when a change in management at the daily news "tossed out" all investigative reporters.
Other veterans who recently made the transition include Eric Savitz, from Forbes to a partner at Brunswick Group; Loren Steffy, from the Houston Chronicle to 30 Point Strategies; Catherine Arnst, from Xconomy to Robert Wood Johnson Foundation; and Lisa Getter, from Bloomberg Government to Invictus Consulting Group LLC.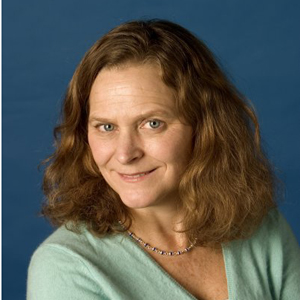 Arnst, a former New York editor for Xconomy and 13-year senior writer for medicine at BusinessWeek, shared Mulvaney's sentiments.
"It was a difficult transition for sure… but my feeling is, the kind of journalism that I did for 30 years is difficult to do now," she said. "I could no longer do the kind of in-depth pieces I used to do."
After searching the Factiva database, Dean Starkman of the Columbia Journalism Review found that major papers have retreated in long-form reporting since a decade ago. The Wall Street Journal in the Murdoch era, for example, is publishing 35 percent fewer stories that measure more than 2,000 words.
While Mulvaney and Arnst's move was a commentary on the sorry state of journalism, Eric Savitz's switch wasn't.
Savitz, who started covering tech in the mid-1980s and rose to San Francisco bureau chief at Forbes, highlighted that the publication was on the upswing when he left.
Despite giving up his visibility as a journalist, Brunswick's offer was too good to pass up, he said.
"I have widespread understanding of the tech business, the financial media and the investment community," said Savitz, after spending 30 years as a writer and editor. "Those qualities together provide useful tools in advising clients."
Journalists and PR: more or less adversarial?
In "The Death and Life of American Journalism," Robert McChesney and John Nichols found that the ranks of public relations specialists have multiplied while those of journalists have fallen drastically.
The PR-to-journalist ratio has more than tripled in 28 years. In 2008, there were 90 PR people per 100,000 population compared with 25 journalists. In 1980, there were only 45 PR workers per 100,000 population compared with 36 journalists.
Gil Rudawsky, a former reporter and editor at the Rocky Mountain News, went into crisis communications when the daily closed in February 2009.
"I don't see it as the dark side at all," he said. "If anything, journalism nowadays feels like the dark side, with the eroding standard and quality of journalism."  Rudawsky now works at GroundFloor Media as director of communications.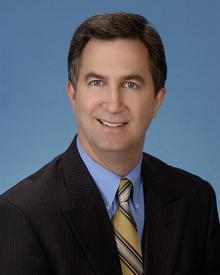 Mark Braykovich, who voluntarily left his job in print as the business editor of the Atlanta Journal-Constitution to work for Troutman Sanders LLP, an Atlanta-based law firm, said the transition is more acceptable nowadays.
"The move has been going on for decades and heightened by massive layoffs," he said. "These journalists got to go somewhere."
The American Society of News Editors found the number of newspaper reporters and editors hit a high of 56,900 in 1990. By 2012, the number had dropped to 40,600.
The trust issue
The relationship between journalists and public relations professionals has been an uneasy and complex one. There is inherently a power play between the two parties in controlling a particular message.
As the number of business journalists leaving to work for business communications firms grew, some questioned whether the jump would diminish the credibility of remaining reporters.
John Stoll, the Nordic bureau chief for The Wall Street Journal and Dow Jones Newswires, said his departure to Ford Communications in 2010 sparked much criticisms and surprises.
"I was a very critical journalist and tough in what I covered, so people thought I left behind ethics to make more money," Stoll said. The point of contention was not difficult to understand, as Stoll had covered General Motors and Ford when the U.S. auto industry was in deep turmoil.
A Pew survey shows significant decline in news organizations' believability ratings, which dropped to 56 percent in 2012 from 62 percent in 2010. Since 2002, the credibility rating of major news outlets has seen a double-digit drop, except for local daily newspapers and local TV news.
"It's difficult for reporters to go to PR and remain viewed by their peers as objective, since PR people need to buy into the company's vision," Stoll said. "Your reputation as an objective journalist is going to be changed."
Mulvaney viewed the issue of trust in less definite terms, and said it depends on the type of corporation and clients that the PR practitioner is representing. In his case, changing from a journalist to conducting investigations for an accounting firm did not diminish his reputation.
"When you get more into public relations, you are walking more of a tightrope," he said.
From hack to flack
While some journalists did not imagine starting over as PR practitioners, they quickly recognized that their skill sets are well suited to become one.
Noam Neusner, an award-winning financial journalist who has worked at U.S. News & World Report and Bloomberg News, stresses the value of learning how to craft credible stories. "One thing I always tell my clients is that their story has to be rooted deeply in something credible," Neusner said. "And that is what business journalism really is in one sense."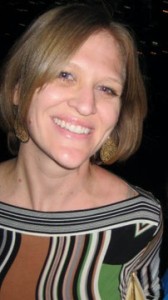 His colleague, Liz Hester, agreed.
"It's a good mix of skills– to think strategically and advise our clients. I really like that aspect of it," she said.
As a co-founder of 30 Point Strategies, Neusner had an interest in hiring business journalists. Not only because both professions share a similar skills set, but also because he wanted to recreate the newsroom experience.
"You have a cast of characters that are powerful, interesting and often very intelligent, fun people to work with," he said. "My fondest working memories are from newsrooms."
The think-tank recently welcomed Loren Steffy to its team.
After spending 26 years in the journalism industry, the award-winning business columnist for the Houston Chronicle found that it's time to shake things up.
"I have covered energy companies, so I have some understanding of those technical aspects," said Steffy, who will now help clients break down complex and controversial issues and craft strong messages.
Some journalists who are well trained to write compelling stories under deadline pressures have found one of the biggest challenges they faced was adjusting to a more formal, slow-paced setting.
While journalists have to manage minute-by-minute deadlines, PR professionals may need to put weeks of energy into moving a communications project forward by only a couple of steps.
For Stoll, it did not take him long before making a U -turn back to journalism.
"When I started working there, I realized that I missed the passion about automobiles," he said. "I miss the efficiency of journalism and its unstructured environment."
Countering bitter diatribes
Many in the news media have long maintained that it is on the side of truth and "the light." They view PR much less favorably, although those who have worked in both industries say PR is often misunderstood. They cite derogatory labels such as "the dark side," "stonewallers" and "flaks" as an inaccurate reflection on the nature of their jobs.
"What I learned in the transition was that the PR person can actually get you to the door of the CEO," Boynton said. "They can help corporate leaders to understand the value of talking to reporters."
It is worthy to note, that there are still PR practitioners whose job is to keep the reporters away, and there is a "gotcha" mentality in the media that has challenged PR people from the beginning.
"Any reporter who is honest would say they couldn't do their job without PR people," said Arnst, who spent two years as the director of content development for health practice at Edelman. "The two sides should really have more understanding and respect for each other," she said.
Rosanna Fiske, former president of the Public Relations Society of America and longtime faculty member at Florida International University, said putting out press releases is the least that PR professionals do.
On top of constantly researching, formulating, crafting, telling, and evaluating a message, PR specialists need to manage internal communications as well, she said.
"You're no longer communicating with a reader of your publication, but your stakeholders, employees, consumers, and the reporters who cover you industry," Fiske said.  "So it becomes a big multitude of audiences that you might not have needed to address before."
Having the "right" fit
Those who made the jump identified some advantages of their journalism experiences, including the know-how to write a compelling story, the news judgment to know what stories to pitch, the ability to explain complex business issues, and the importance of media connections.
Most business journalists-turned-PR pros agreed that the learning curve would be much bigger if they had not dealt with companies and CEOs, and contend that those with a journalism background make the best PR pros.
While thinking and acting like reporters can prove helpful, it takes more than those skill sets to become a good and successful PR professional.
"Journalists are very skilled at writing and understand what's realistic in terms of a real story pitch," Neusner noted. "But they are not very good at handling clients and understanding how to strategize."
Fiske agreed, and said that a journalist only has one-third of what it takes to be a good PR specialist.
"Aside from storytelling skills, you need to have incredibly good people management and time management skills," she said.
Other pieces of advice: Work for a brand that you want to promote. Find the right corporate fit. Be sure that you are ready to leave journalism.
And on a slightly ironic note: Never do it solely for the better pay.
"It's difficult to do a corporate job when in reality you want be a journalist," Stoll said. "PR shouldn't be an inevitable destination for journalists who want to make more money."