By Randy Short
Special days labeled with acronyms. Talk of waffle breakfasts together. Constantly conversing through hash tags, quips and gifs. No, this isn't your local group of sorority girls, but rather a community of journalists working at some of the most prestigious news organizations in the world and traders managing millions — if not billions — of dollars.
This is Finance Twitter, a force fundamentally changing business journalism.
Twitter is changing how financial news is being transmitted and consumed, and the genesis of this change is the community of journalists, traders, bloggers and trolls that collectively make up Finance Twitter. These professionals use Twitter for more than 140-character updates on their breakfast, but instead use it as a forum of exchange with their followers.
"When I joined Twitter, I thought of it as a place people go to show a picture of their Cheerios," said Pedro da Costa, the editorial fellow at the Peterson Institute for International Economics.
Prior to joining the PIIE think tank, da Costa served 15 years as a business journalist covering the Federal Reserve Board for Reuters and The Wall Street Journal.
"Twitter has changed [business journalists' jobs] in a lot of ways," he said. "Having grown up at Reuters journalistically, I think it makes the broad world of journalism more like a wire."
Twitter has sped up the writing process, much like a wire. Ben Casselman, the chief economics writer for FiveThirtyEight, explained that before Twitter, coverage of economic releases such as the jobs report could span three days. The first day would simply provide the numbers; the second day would give more analysis; and the third day would delve into more nuance or detail of a particular aspect. Now, the "third day story" is out by the morning after the release, Casselman said.
"Things move more quickly because of Twitter," he said. "There's rapid back-and-forth."
The back-and-forth between writers and readers has journalists constantly checking Twitter to get story ideas and keep updated on the market. A Talking Biz News survey of 70 journalists showed that a third of journalists check Twitter at least 10 times daily to publicize their work and engage with readers. Twitter users use the social network to find and consume news, as 86 percent of Twitter users access news on the site and 74 percent do so daily, according to an American Press Institute study.
With readers using Twitter as a news source, publications must be promoting their work on Twitter. In his new position at the PIIE think tank, da Costa writes economic blogs and columns and edits briefs from the think tank's economists. Da Costa switched from business journalism due to his desire for more personal ownership and direction in his work. However, his Twitter prowess played a part in attaining the job.
"Part of my pitch to enter the think tank world was bringing social media" he said. "I know how to use Twitter as a mechanism to increase exposure to the website and content."
Traders swapping more than stocks
Think tanks might not have thought that Twitter was an important tool before, but changes to how readers of financial news consume the information has increased Twitter's importance. The social media has become a crucial tool for journalists and traders.
"Twitter is the single most important resource I have," said George Pearkes, an analyst at Bespoke Investment Group, which conducts independent research on global financial markets. "Twitter is a fantastic way to learn and develop knowledge on an insanely wide range of topics with an insane depth."
Despite the 140-character limit, the depth comes from the intelligent and constructive debate from the contributors to finance Twitter, Pearkes said. The forum affords greater engagement and interaction between journalists and readers than any platform before.
"There's direct access, so there's more interacting with the press and back-and-forth," da Costa said.
But participants don't need a press pass or a fund with millions of dollars to gain access to the conversation.
"There are low barriers to entry," said Walt Hickey — the chief culture write at FiveThirtyEight. "It's not at all exclusive."
In addition to the trading of ideas, Twitter provides an instantaneous barometer of market sentiment.
"The market operates every day in real time," said Eddy Elfenbein, a private investor and editor of the blog Crossing Wall Street. "Twitter is a great resource for information on a moving target coming from very smart people."
Steve Goldstein, who is the Washington bureau chief for MarketWatch.com, gauges market sentiment through Twitter.
"My personal observation is that Twitter reflects the market more than it moves it," Goldstein said. "I use it as an exit poll of why traders did what they did."
These advantages have positioned Twitter to usurp the Bloomberg terminal's position as the primary news resource for traders.
"Twitter basically replaces Bloomberg except for all the charts," da Costa said. "You get a big stream of news, so it's time effective."
Finance and waffles
For most people, releases of economic data are just obscure numbers mixed in with the alphabet soup of GDP and PCE and CPI and ECI. For the Finance Twitter community, economic and business updates mark revered days on the calendar.
"I remembered when ECI was a weeklong holiday around these parts," tweeted Joe Weisenthal, an editor at Bloomberg Markets, on the April 29 release of the Employment Cost Index data.
Finance Twitter also bonds around novel intersections of technology and business. When Yahoo Finance live streamed Berkshire Hathaway's annual meeting — something that had never been done before — Pearkes tweeted, "how is there not some kind of FinTwit waffle brunch for this (sic)."
As familiarity is forged through charts and retweets, relationships emerge. Pearkes noted the running jokes he shares with other Finance Twitter members and the mentorship many have bestowed on him.
"You can find and connect with experts on any topic of financial markets," he said.
There is no official definition, group or parameter on Finance Twitter, yet its members have formed into a community.
"It's a community of people who care about the same issues even with vastly different opinions," da Costa said of Finance Twitter.
Underpinning the collective is the passion everyone shares for finance and economics.
"The most important thing is enthusiasm," Pearkes said. "I eat, breath and sleep this stuff. The people with the biggest following are the most into it."
What your journalist eats for breakfast
Finance Twitter is remarkable for its broad group of members, but it ensures that people don't get lost in the crowd. It lends a space for journalists and traders to craft a personal image. Twitter has personalized the news process, so who is publishing the news has become as valued as the news itself on Twitter.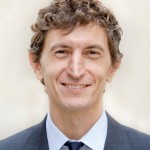 In 2008, da Costa considered writing a book. While researching the publishing process, he found that the publishing industry is cut throat, with publishers only looking for marketable authors.
"I thought to myself, people don't really know me," da Costa said. "Maybe I should do something about that."
Da Costa's strategy was to join Twitter and begin following anyone who seemed to have an inclination toward finance or economics. He believed he'd reach a critical mass of 5,000 followers before exhausting the people interested in Fed minutia.
"Never in my wildest dreams did I think more than 5,000 people would care about geeky Fed stuff," he said. "But the financial crisis made this stuff front-page news, so it ratcheted up interest and people feel like they should know this stuff."
Now, da Costa has more than 86,500 followers keeping up with his quirky feed.
"I think I have a reputation of trying to be informative and light-hearted," he said. "I see the job as a translator: There is a lot of jargon, so I post economic concepts in ways people can identify with."
The translation includes using gifs — or short video clips — to humorously explain complex economic concepts. For example, da Costa posted a gif of a cartoon character swimming while tethered to the side of the pool to demonstrate how the European Central Bank is flirting with a liquidity trap because of negative interest rates.
For Hickey, Twitter is more than a space to craft a personal image. Twitter helped him land both of his journalism jobs.
Coming out of college, Hickey decided to apply to Business Insider because he followed several of the company's writers on Twitter. After getting the BI job, he leveraged Twitter as a network to meet sources and was offered his second gig.
"Nate [Silver, FiveThirtyEight's editor-in-chief] contacted me for the first time through a DM," Hickey said. "I got a job because I was some dude on Twitter."
Fellow FiveThirtyEight writer Harry Enten has even gotten dates from Twitter, Hickey said.
Although Finance Twitter is a community built upon a passion for shared interests, it helps provide more depth on the personalities of its members.
"For us at Reuters, it put a face on a previously nameless journalist," da Costa said. "You're not seeking glory, but you can show some color and personality."
Finance Twitter partakes in discussions about politics, sports, food, pets and just about anything else, proving that there is a personal complement to the professional side.
"It's nerd adjacent, but it's not all finance," Hickey said. "People have interests outside of nonfarm payrolls."
As long as you're genuine, you'll develop your voice and quirks that will help you garner a following, Pearkes explained.
However, there is a spectrum of how much of their personal lives journalists share on Twitter. For example, Casselman might tweet about the Red Sox but not much else from his personal interests.
"For me, Twitter is a professional entity," he said. "You can bog down readers with stuff they don't care about. There's a fine line between sharing and over-sharing."
Casselman's issue with journalists posting personal views is when objectivity is compromised.
"People can post too much of their political beliefs," he said. "You're committed to objectivity in print but are posting your views on Twitter, so people need to be a little more careful with that."
Goldstein shared the opinion that although Twitter allows journalists to be more flippant, they must keep their role as a journalist in mind.
"You can be punchier on Twitter," he said, "but at the same time, because I'm a journalist, people expect the truth."
Implications for journalism
Twitter's influence runs deeper than quirky accounts, job offers and waffles. Twitter's transformation of journalism has seeped into every step of the journalistic process, from brainstorming story ideas to publicizing stories.
Prior to Twitter, Pedro da Costa visited a handful of news sites every day to keep up with the news and generate story ideas. Now, all the news is aggregated on Twitter, saving him time.
When forming story ideas from Twitter, Casselman warned that assuming your Twitter followers are representative of all your readers could skew your reporting and ideas. He noted that his articles on FiveThirtyEight receive hundreds of thousands or millions of views, yet he only has 30,000 Twitter followers.
"Twitter is where the conversation is, but the vast majority of readers are not sitting there all day reading our feeds," Casselman said. "You risk having a myopic focus."
Despite this risk, Goldstein believes Twitter is a valuable place to test story ideas and get feedback.
"It helps to craft what direction I'm going with a story," he said. "If there's interest on Twitter, it may be something a broader audience might be interested in, too."
Randy Hlavac is a lecturer at Northwestern's Medill integrated marketing communications department. He instructs students on how to best use social media to drive journalism.
"Social has a tremendous impact," he said. "It allows you to see all sides of an issue and engage with people globally."
By digging deeper into trove of information offered by social media, journalists can tab the top influencers on an issue and perform sentiment analysis to gauge the tone of conversations, Hlavac said.
"People talk on social before they talk anywhere else," he said. "You hear the buzz before anything else happens."
Hickey uses Twitter to reach out to new sources. Elfenbein has appeared on Bloomberg Television and other business news channels because of his connections with business journalists.
Twitter's constant stream is how da Costa accesses most of his news, he said, meaning he circumvents outlets' website homepages.
"News companies have spent a lot of time worrying about how the news is presented in terms of headlines and front pages," he said. "With Twitter, all of that is less relevant."
Twitter can also drive significant traffic, at least for those who know how to wield it. Parse.ly, a social analytics company, examined data from 200 of its clients to quantify how much traffic publishers receive from Twitter. Its study found that the typical publisher receives only 1.5 percent of its traffic from Twitter. However, for the most active Twitter publishers (those in the top 5 percent of Parse.ly's clientele), Twitter drove 11 percent of traffic.
Despite the sizeable traffic that can be generated from Twitter, Goldstein believes Twitter's value is not as a promotional tool, but as a way to interact with readers.
FiveThirtyEight draws meaningful but not huge traffic from Twitter, Casselman said. Like Goldstein, he thinks Twitter's function is not to garner clicks but to build a reputation for FiveThirtyEight.
"The primary role of Twitter is not to drive traffic to the website," he said, "it's establishing FiveThirtyEight and establishing myself as a source of interesting, reliable and intelligent economic commentary."
When the birds stop chirping
Twitter has engendered changes in journalism, but journalism remains founded in more important and traditional skills. Casselman teaches an introductory economics reporting class at the CUNY Graduate School of Journalism. The class includes a social media requirement but focuses more on the tenants of journalism, namely reporting and story telling.
"Reporting is still the most important thing for journalists," Casselman said. "What you learn as a journalist is understanding what a story is and how to develop your own angle on a story."
Rather than scrolling through Twitter all day, journalists must continue to pick up the phone and get out of the office, Cassleman said.
"The core journalistic skills are the same," he said. "If you can't do that, none of the rest of this matters."
The social media site has had a material impact on journalism, yet its impact might be fleeting. Twitter has helped shape business journalism in recent years, but journalism will continue to evolve long past the day Twitter becomes defunct.
"I was in business journalism before Twitter came around," Goldstein said. "We just did it in different ways."
Twitter allows journalists to access information more quickly from a broader range of people, but none of Twitter's perks are impossible to replicate, he added.
"The world existed before Twitter," Goldstein said, "and it will exist without it."
Randy Short is a senior business journalism major at UNC-Chapel Hill.