By Michelle Neeley
In a field that is struggling to continue to maintain profits, weekly business newspapers are thriving and continuing to grow.
For example, the 40 weekly business newspapers that American City Business Journals publishes across the United States have a unique niche and audience that allow them to take creative risks in order to continue bringing in profits and expanding the company, while daily papers across the country are limited and sometimes forced to downsize.
"The first insult that came to daily papers was the deterioration of the classified ad business. For many dailies, that used to be about half of their revenue and Craigslist and other sites just killed it," Emory Thomas, chief content officer of ACBJ, said. "We were never reliant on classified ads — we had some categories of smaller niche ads, but really they were not like the classified listings that daily papers had."
Free from a huge loss in classified ad revenue, ACBJ was able to take more risks and innovate to adapt to the increasingly digital-centric world.
Local business journals are not faced with the same challenges as local daily papers because they have a unique niche in the market that actually has the potential to help reader make profits.
"The concept is pretty much the same for everybody; you provide the local markets with local business news," Chris Katterjohn, former publisher of the independent Indianapolis Business Journal, said. "The coverage that businesses get in local daily newspapers is pretty negative."
Since business journals are aware of their audience and what their audience reads their publication for, they are able to cater the information they provide to that specific audience.
"In some ways, the world favors more focused publishers. It's hard to be all things to all people," Thomas said of business journals.
The typical audience of a business journal is also a factor in the success of a journal. The average print reader of an ACBJ paper is college educated with an average income of $279,000, ACBJ manager of editorial operations, Beth Hunt said in a lecture at UNC-CH.
Readers of business journals learn about other businesses in their area and are able to connect with companies and individuals that would be advantageous to work with.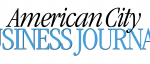 "There is an explicit utility to using a business journal. It's not just for the general sense of personal edification, it is really a truly useful, practical tool for your business," Thomas said. "You can literally make money by using this publication to the fullest. It is well worth the investment you put into it."
The readers of ACBJ papers are also worth writing for — advertisers want to advertise in ACBJ publications because of the wealthy readers, Hunt said. An average subscription to an ACBJ publication costs from about $90 to $120 per year, which is a small price to pay compared with the potential profit that readers can gain from the information they obtain from the publication.
The value of ACBJ's readers causes the organization to uphold a high standard of excellence to maintain its appeal.
"Whatever you choose to publish about, you better be the very best, because if you're fourth best, there is zero reason for anybody to come to you," Thomas said.
Independent business journals also find the value of wealthy readers worth working tirelessly for. Charlie Crumpley, editor of the Los Angeles Business Journal, said that his publication's strategy is to cover stories that have not been covered anywhere else.
"It is very important for our readers, when they pick up the paper, not to say, 'Oh I've seen this story elsewhere,'" Crumpley said.
Crumpley has the view that business journals are supplemental reads, and because they augment what the reader already knows, the journal needs to maintain its relevance by not repeating anything that the reader might already know.
Hunt said that readers of ACBJ publications also want news that they cannot get anywhere else, and far enough before an average consumer to be able to do something constructive and profitable with the information. They look for market intelligence and other information that will help them run their businesses better and creatively. In the digital platform, career advice is most profitable, Hunt said. This could be reflected by the fact that a younger demographic is more likely to use the digital product and people who are not yet established in their careers might seek advice.
Even though the younger demographic may not be as desirable to advertisers, ACBJ still sees the worth in gaining their readership.
The company is committed to being relevant to all potential readers of the journals. In an article on TalkingBizNews.com, the CEO of American City Business Journals, Whit Shaw, said that while the company does not plan to ignore the needs of their traditionally print-preferring audience, they are committed to "reaching out to [their] next audience with content that resonates in their lives."
In order to continue to attract future and current wealthy and prominent readers, ACBJ is implementing a new "digital first" strategy.
In the early 2000s, American City Business Journals launched daily e-mail newsletters, beginning what would become an investment in what they would do digitally in the future, Thomas said. ACBJ has more than 32 million e-mail newsletter subscribers today.
"Some of the most prominent and constant exposure that we have of our brand to our readers is through the e-mail newsletters as opposed to our print publication," Thomas said.
The exposure that the e-mails provide has helped the company to build substantial digital revenue, even though the newsletters themselves are free.
News journals that are unaffiliated with American City Business Journals have also found success in sending out daily e-mails to their subscribers. Katterjohn said that the Indianapolis paper also began sending out popular e-mail newsletters in the early 2000s and has several thousand subscribers.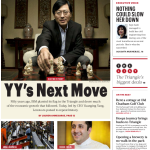 About a year and a half ago, American City Business Journals started to restructure the organization with a focus on a digital-first strategy of publishing. It is committed to being digitally excellent by breaking new news online and allowing its print product to be an extension of what was already covered digitally. This allows journalists to pursue deeper, more long-form styles of storytelling in the print products.
"They realize that they have already broken the news on their website or in e-mails so maybe they don't need to reprint it in their print publication," Katterjohn said of ACBJ's new strategy.
Thomas said that the transition to a primarily digital publication was non-negotiable.
"The world is digital, if we are not excellent digitally, then we're toast," Thomas said.
The company has restructured all of their newsrooms and product. They developed a very detailed playbook of the steps the company needs to take in order to make their transition, Thomas said.
"[The playbook] dictates everything from what our page ones look like to what the ingredients of out print product are and what the purpose, focus and voice of our e-mail products are," Thomas said.
Thomas said that the change has reinvigorated the company's newsrooms.
"It's really critical to be multi-platform — that's essential. If you aren't all those places, somebody else will be, and it's not simple because each one of these places takes a bit of a different focus, a slightly different voice and a slightly different tactic to communicate to the audience," Thomas said.
He said that reporters must use all the tools available to them and work their beats in such a way that readers will not feel like they know enough about something until they read what you have to say about it. No reporter can write exclusively for print, in order to be as relevant to their readership as possible they need to do digital work as well.
"You can't be relevant to your readership if you are not digitally good," Thomas said.
The transition to a digital first strategy is not simple, and many publications are constrained by limited resources. A complete overhaul in the current way of doing things is not always realistic for all publications, including daily papers. They may be led to put what resources they have into maintaining what they have experienced success from in the past, rather than taking a risk by moving ahead of the times.
The scale of American City Business Journals gives it an advantage over independent publications, but some independent publications thrive without the restrictions that come with a top-down structure.
Katterjohn said he believes that ACBJ papers have an advantage in terms of controlling cost, but independently owned journals have the freedom to tailor their format and content to the particular market they serve.
"If we wanted to do something we just did it," Katterjohn said of the freedom and creativity that came with working for an independent business journal.
"I'm not sure how much leeway or liberty that ACBJ allows the publisher in each market to do things; I think it is probably a little more restricted than the individual papers that are not owned by them," Katterjohn said.
Thomas said that ACBJ's scale is also an advantage because each journal is directly linked to other branches of ACBJ in cities across the country that can help them to better cover a topic that is not completely exclusive to that particular area.
Business journals, ACBJ affiliated and otherwise, also have a distinct advantage against traditional daily newspapers in the growing popularity — and profitability — of their social events.
"There is so much digital, so much going on. There is so much impetus for people to sit on their butts in their office and get all their information. Their interpersonal interaction is being lost," Katterjohn said.
The community that events foster between business people within a particular area is valuable to the individuals that attend the events, and also very profitable for the business journals that put on the events.
Beth Hunt said that 15 percent of ACBJ's revenue comes from its events. Other than the advantage of direct monetary gain from events, the events also have indirect benefits. Influential business leaders gather for the events for the opportunity to network, and those relationships help to bolster the loyalty and intensity of the audience.
Journalists are also given the opportunity to use the events to build their sourcing networks, leading to better relationships between businesses and business journals. The people written about are the same people who read the publication, who are the same people who advertise in the publication, Hunt said. The journals need to work to continue to please that group of people, but the complication that other publications face from having several different groups to satisfy is eliminated.
Because business journals have a specific focus on a particular demographic, they are able to be more tenacious in reaching them.
"It is important to be relevant and present in all the places that readers are," said Thomas. "Print is only one of the places only some of our readers are, so if we're not in people's in-boxes, on people's phones, on people's computer desk at work, in the middle of people's cities in ballrooms- then every one of those would be a missed opportunity for being relevant to the audience."
Hunt emphasized the importance of maintaining good relationships between businesses and business journals.
"If we are going to effectively cover the business community, we need to become part of it."
Michelle Neeley is a sophomore business journalism student at UNC-Chapel Hill.